POST 183 LINKS

OTHER LINKS
Welcome to Parkville Post 183
Wednesday
Jan. 10 @ 7:30 PM
Feb. 14 @ 7:30 PM
Knights of Columbus Hall
(temporary location)
7910 Harford Rd.
Parkville, MD 21234


Post
Executive Meeting


Wednesday
Jan. 3 @ 7:30 PM
Feb. 7 @ 7:30 PM
Knights of Columbus Hall
(temporary location)
7910 Harford Rd.
Parkville, MD 21234



Auxilliary Meeting

Thursday
Jan. 11 @ 7:00 PM
Dec. 14 @ 7:00 PM
Knights of Columbus Hall
(temporary location)
7910 Harford Rd.
Parkville, MD 21234



SAL
Executive Meeting


Tuesday
Jan. 23 @ 7:30 PM
Feb. 27 @ 7:30 PM
Rosedale Post 180
1331 Seling Ave.
Rosedale, MD 21237




SAL Meeting

Tuesday
Jan. 2 @ 7:30 PM
Feb. 6 @ 7:30 PM
McAvoys Restaurant
2351 Putty Hill Ave.
Parkville, MD 21234



Honorary Life
Club Meeting


Tuesday
Jan. 31 @ 7:00 PM

Rosedale Post 180
1331 Seling Ave.
Rosedale, MD 21237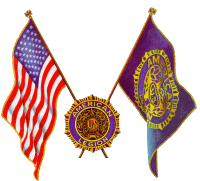 What is the American Legion?
1) The largest veterans organization in USA
2) Dedicated to God & Country
3) Pursuit of better veteran benefits
4) Community involvement
5) Youth education & involvement in government
6) Evolvement of comradre through social events & charitable activities.
Definition of a Veteran
A Veteran - whether active duty, retired, national guard or reserve - is someone who, at one point in his life, wrote a blank check made payable to "The United States of America", for an amount of "up to and including my life."
That is honor, and there are way too many people in this country who no longer understand it.
Author Unknown
EVENTS
1st Annual George
Grossnickle Memorial
Bull & Oyster Roast