POST 183 LINKS

OTHER LINKS



(Updated 2/8/17)

Welcome to Parkville Post 183

Post Member honored by France
For WWII Service
Preamble
FOR GOD AND COUNTRY WE ASSOCIATE OURSELVES TOGETHER FOR THE FOLLOWING PURPOSES:
To uphold and defend the Constitution of the United States of America;
To maintain law and order;
To foster and perpetuate a one hundred percent Americanism;
To preserve the memories and incidents of our associations in the Great Wars;
To inculcate a sense of individual obligation to the community, state and nation;
To combat the autocracy of both the classes and the masses;
To make right the master of might;
To promote peace and goodwill on earth;
To safeguard and transmit to posterity the principles of justice, freedom and
democracy;
To consecrate and sanctify our comradeship by our devotion to mutual helpfulness.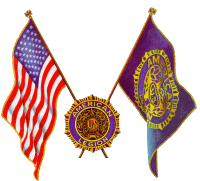 What is the American Legion?
1) The largest veterans organization in USA
2) Dedicated to God & Country
3) Pursuit of better veteran benefits
4) Community involvement
5) Youth education & involvement in government
6) Evolvement of comradre through social events & charitable activities.
Definition of a Veteran
A Veteran - whether active duty, retired, national guard or reserve - is someone who, at one point in his life, wrote a blank check made payable to "The United States of America", for an amount of "up to and including my life."
That is honor, and there are way too many people in this country who no longer understand it.
Author Unknown
EVENTS
Next Post Meeting

Wednesday 3/8/17 7:30 PM
Knights of Columbus Hall
(temporary location)
7910 Harford Rd.
Parkville, MD 21234

Next Post Executive Meeting

Wednesday 3/1/17 7:00 PM
Rosedale Post 180
(temporary location)
1331 Seling Rd..
Rosedale, MD 21237

Next Auxilliary Meeting

Thursday 3/9/17 7:00 PM
Knights of Columbus Hall
(temporary location)
7910 Harford Rd.
Parkville, MD 21234

Next SAL Meeting

Tuesday 3/7/17 7:30 PM
Rosedale Post 180
(temporary location)
1331 Seling Rd..
Rosedale, MD 21237